Radio in the 1930s and 1940s was the top of the entertainment list, not only did you get your daily news but you got nightly delight from shows like 'The Jack Benny Program' or your weekly fix of the 'Lux Radio Theatre' you also had kids fascinated with shows like 'Little Orphan Annie' or 'Junior Gmen'. There were thousands of radio shows to be listening to A variety of new entertainment formats and genres were created: radio plays, mystery serials, soap operas, quiz shows, talent shows, daytime and evening variety hours, situation comedies, play by play sports, childrens shows, cooking shows and so much more! According to a 1947 C.E. Hooper survey, 82 out of 100 Americans were found to be radio listeners. Today there is a has been a huge resurgence and has made it easier for anyone to be a host, today they are called podcasts and we have made a list of Top Podcast Recommendations here for you to check out! 
  Below we will be recommending, not entertainment formatted shows per say, we saved those for our Top Podcast Recommendations list. This list features shows that still revolve around music and you can hear alot of these locally broadcasted over the radio or check em out anywhere anytime via their website, itunes Podcast, Soundcloud, Castbox, Google Podcast, Castro, Spotify, RadioPublic, PlayerFM, Sticher Radio and so much more!! Also before we get into things, this is a list that is in no specific order whatsoever, check them all out! Now with that said. 
Alright this first one isnt really a show but a whole station with a full list of shows!!
Rockabilly Radio was founded By Don Freeman in 2001 to give an internet voice to Independent Rockabilly Artists. It has grown to have multiple shows across the world 24 hours a day, 7 days a week, for their schedule go to rockabilly-radio.net/schedule/
Just as the last one, this isnt just a show but a collection of shows running 24/7, yet still music based. 
Cherished music memories from the 1940s featuring all your favorite wartime tunes and artists mixed in with vintage comedy and drama for that authentic feel.A trawl through our archives uncovered a host of gems featuring the very best of the big bands and an array of 1940s hits for you to enjoy. With favourites from Vera Lyn, Glenn Miller, Cab Callaway, The Andrews Sisters and many, many more you can't fail to find something to tap your toes too.
Hosted by Frank Miller, you can hear Big Band Bash over the radio air waves or you can hear it on most, if not on all of the podcast platforms. Big Band Bash is a show presenting the music, musicians, and era of the great Big Bands. Each show highlights a different aspect of the big bands, whether it be a show about a certain band or a subject of the big bands anywhere from the 1930s, 1940s, and 1950s. certainly one of the favorites, not only playing music from the greatest bands and band leaders but also giving you a little background and history on the side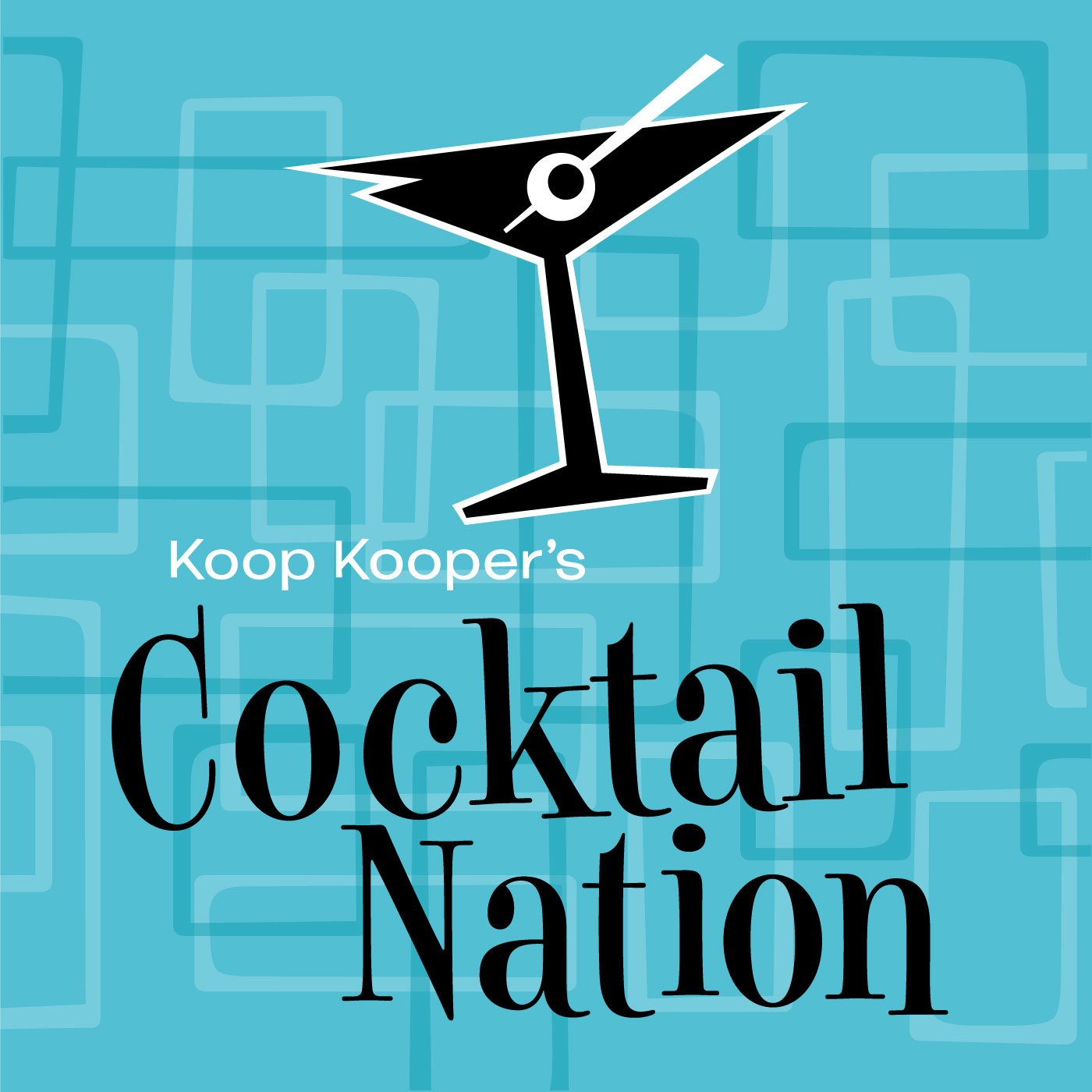 Koop Kooper is the high priest of all things hep swinging and swank and he brings it all together with Cocktail Nation. This swank gentleman is the host of The Cocktail Nation a lounge and exotica podcast out of the Sydney Penthouse. Each week Kooper talks to the movers and shakers of the lounge and tiki scenes and plays the very best in swingin' tunes. 
Hey Mister Jesse's barbecue of tasty talk about swingin' jazz and blues. DJ Jesse Miner serves up a platter of swingin' music that matters to dancers. Check out the show every month to hear music, interviews, listener feedback and news about the music swing dancers love.
The Bachelor Pad Radio Show features music every swinging bachelor needs to have. Lounge, cocktail, exotica, private-eye jazz, and even a touch of retro-swing from the likes of Esquivel, Martin Denny, Yma Sumac, Julie London, Les Baxter, Frank Sinatra, and many others. Tune in and enjoy! 
Rockabilly & Blues Radio Hour with host Jammin James Riley can be heard not only online and all the podcast platforms but also on over 100 radio stations across the nation. This is your place to discover and relive vintage and modern rockabilly, blues, surf, roots, r&b, oldies, etc. Hear favorites and obscure tracks as well as exclusive interviews.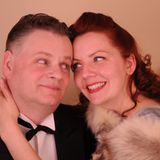 Join Harry & Edna on the Wireless while they have a good natter about the current British vintage scene and play some 'tip top' gramophone tunes.
'Harry & Edna on the Wireless' is broadcast & recorded live and then syndicated to various radio stations across the world.
 Originally a weekly 2 hour radio show hosted by label-boss Nick Hollywood and syndicated to FM from Brighton to Berlin, Istanbul to Melbourne and online worldwide. After 4 incredible years in 2016 the show switched to a monthly 1 hour podcast-friendly format. It continues to feature the same 'insider' selection of new and pre-release music as well as 'the finest in vintage and vintage-influenced sound; remixed, remastered, or rewound'
 If you think I am missing some essentials please leave a comment below with a link for others to check out & I would love to add them to this list!